Guided Via Ferrata Private Climb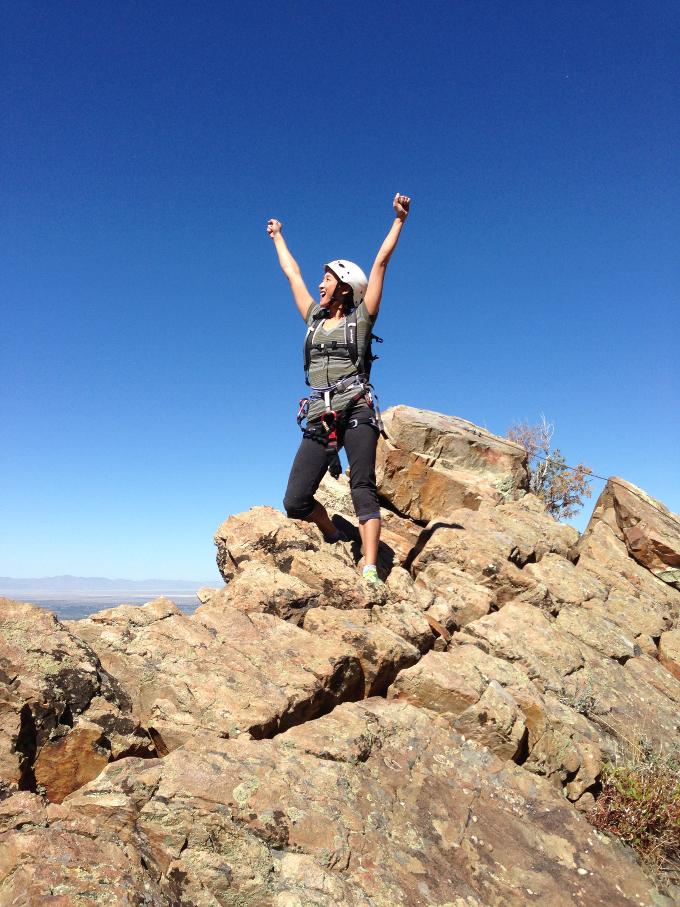 Duración: 5 Horas (aproximadamente)
Código de producto: PXHQWU
All private climbs are guided, all equipment is provided, and no climbing experience is necessary. Outside climbers will not be joined with your private group of friends or family members. Private climbs never have more than 4 climbers per guide.
If you can climb a ladder, you can climb the Waterfall Canyon Via Ferrata! You're always attached to the safety cable. No ropes or knots are required.
Dress for the weather and wear comfortable hiking shoes. Be sure to bring a light daypack with water, a windbreaker and lunch. Optional items for your daypack: camera and rock-climbing shoes.

Via Ferrata (Italian for "iron road") is a mountain-climbing method that lets less experienced climbers enjoy the adrenaline rush and spectacular scenery usually reserved for elite climbers. Conceived during World War I, via ferrata allowed Italian soldiers from the flatlands to move quickly through the mountains as they fought the Austrians for higher ground. Today there are over 500 via ferrata climbing routes in Europe, enjoyed by locals and tourists alike, ages 8 to 80. The "iron road" is now available in Utah with the Waterfall Canyon Via Ferrata.
The Waterfall Canyon Via Ferrata training wall and climbing routes are located on private property in Waterfall Canyon. Outfitters from Summit county, Salt Lake county, Davis county, Weber county, Utah county and Cache county have acquired, for their respective areas exclusive Via Ferrata and guiding rights in Waterfall Canyon and the surrounding 1500 acres of private land. Participating in a guided hike or climb without an authorized guide and proper equipment is dangerous and against the law. Violators will be prosecuted for theft of services, endangerment and trespass. All authorized guides are registered with an arranged by Sherpa Logistics LLC.